Bluetooth USB Adapter
From LinuxMCE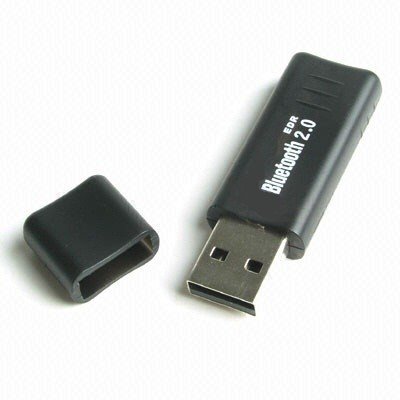 This Bluetooth Dongle is Bluetooth V2.0, Class 1 and 2 compliant and has a range of 100 meters. This USB 2.0 device (backward compatible to USB 1.1) has a maximum data transfer rate of 5Mb per second.
Product Specification
· Bluetooth v2.0, class 1 and 2 compliant - 100m range · 5Mb maximum data rate · Supports Vista, XP, 2000, 98, Linux (Linux MCE) · Great for transferring those files from your Bluetooth phone or PDA · Six month warranty
Comes in a package containing:
1 x Bluetooth Dongle 1 x Driver CD
Status
Works out of the box with Linux MCE.