Draft Main Page
From LinuxMCE
Your guide to a smarter home!
Project status - briefly mention 810 RC and bleeding edge 10.04, main difference, link to respective change logs
Quick links to main page headings (in lieu of TOC)
Support
Development
Overview
Purps: As well as screenshots, or even instead of, we should have images that show LMCE in the home.
Screenshots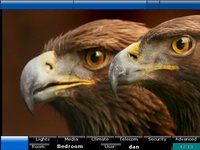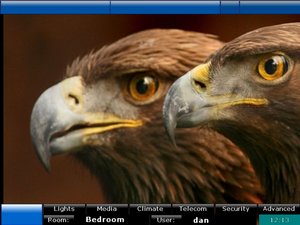 Main menu with media in the background
(high resolution UI2B)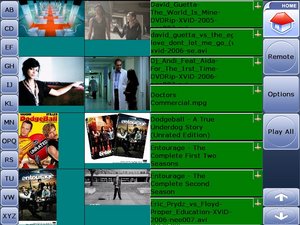 Browsing media files
(low resolution UI1)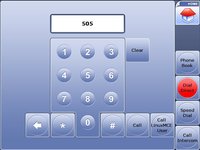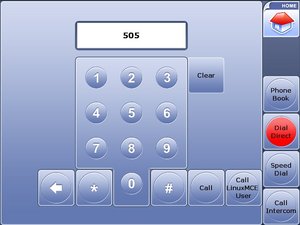 Telephone dial pad
(low resolution UI1)

More screenshots and videos
LinuxMCE is the only all-in-one open source solution that seamlessly combines:
Media & entertainment with a server for music and video, plus a PVR (like TiVo or Sky+)
Home automation to control everything from lights to heating with a touch-screen tablet or your mobile phone
VoIP based Phone system
Security system that feeds live video to your mobile device during a security breach
LinuxMCE builds on the superior networking capabilities of Linux to create a home automation/multimedia/communication network. No other operating system has this capability.
Read more to see all the possibilities that LinuxMCE offers.
See the FAQ for quick answers to common questions about LinuxMCE.
Watch the LinuxMCE Video showing a detailed hardware and installation walk-through.
Download
Please take a moment to read about known issues before downloading our Quick Install DVD or the Two-CD Installer.
You may then want to check out the DVD Installation guide for a step by step walk through of setting up and configuring LinuxMCE.
Project News
Support
Development