Difference between revisions of "Ekiga"
From LinuxMCE
---
Revision as of 20:37, 11 October 2007
This article explains how to configure a computer running Ekiga as a Software Phone under LinuxMCE. It already assumes that you have Ekiga installed, and are able to reach the Connection Wizard.
For Those Who Know What To Do:
Inside the LinuxMCE Admin Site
Go to Wizard > Devices > Phones
Add New Phone
Select Generic SIP softphone .. device template # should read 1734
you do not need to fill out the IP or MAC fields, although you can.
SAVE.
Ekiga Settings:
Account Name: LinuxMCE
Registrar: 192.168.80.1 or the IP address of your DCERouter if changed.
User: the PhoneNumber specified when inside the Phones Wizard in LinuxMCE Admin
Password: the PhoneNumber
That's it. The Phone should be able to register, and you should be able to make phone calls.
A Step By Step Guide
Inside the LinuxMCE Administration Site
First, be sure to log into your web front end, with a user who can change configuration.
Once this is done, select Wizard > Devices > Phones from the menu up top.
If you have other phones already configured, you will see a list of them. Otherwise, this page will be blank.
Click Add Device.
An Add Device window will appear.
Select Generic SIP Softphone from the Device Template drop-down menu, and press the Pick Device Template button.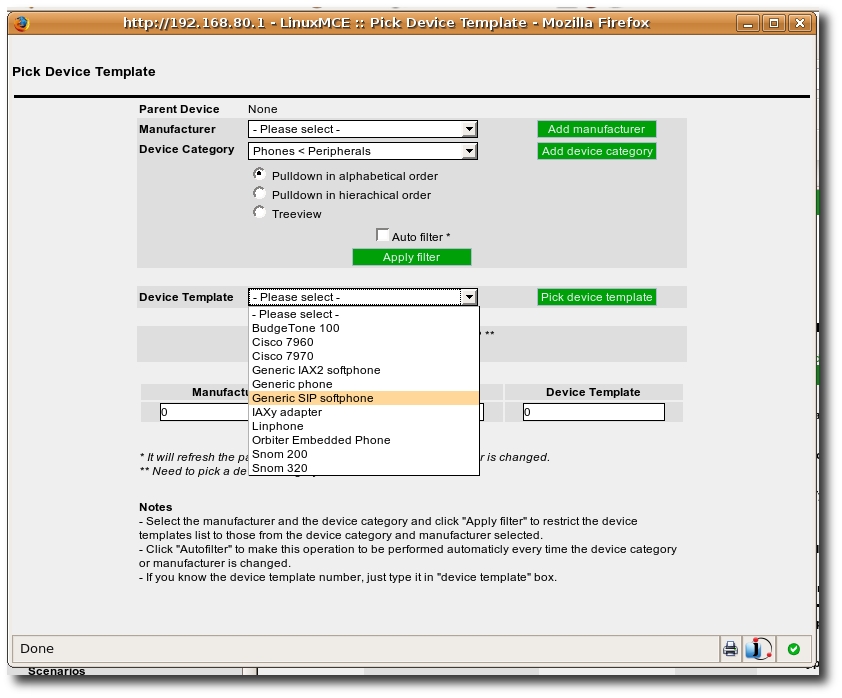 The Add Device window will disappear, and the new phone will appear.
In the list. Change the name of the phone to something more descriptive. Make note of the Phone Number, and set the FloorPlan Object to Non-LinuxMCE Phone to provide a floor plan icon.
LinuxMCE now knows about the phone, and has configured an extension for it in Asterisk, with the Phone Number that was specified.
Now we need to configure Ekiga.
Configuring Ekiga
Start Ekiga.
Start The Connection Druid. If this is the first time you've run Ekiga, this should start automatically. If you need it, you can re-start it by selecting Connection Druid from the Edit menu. Click Forward.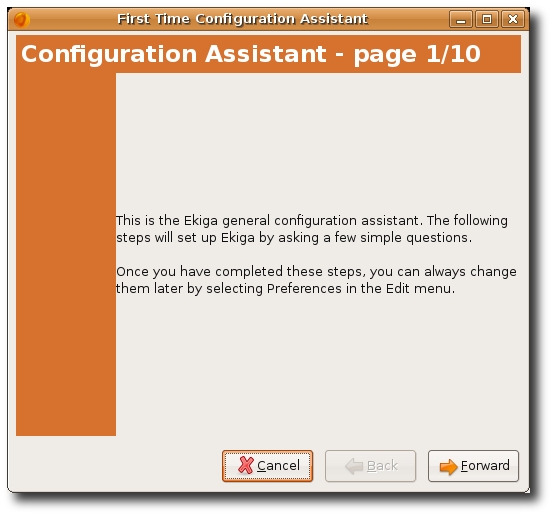 Enter your First and Last name
You do not need an Ekiga.net account, you are using LinuxMCE to make calls. Click this checkbox. Forward can then be clicked.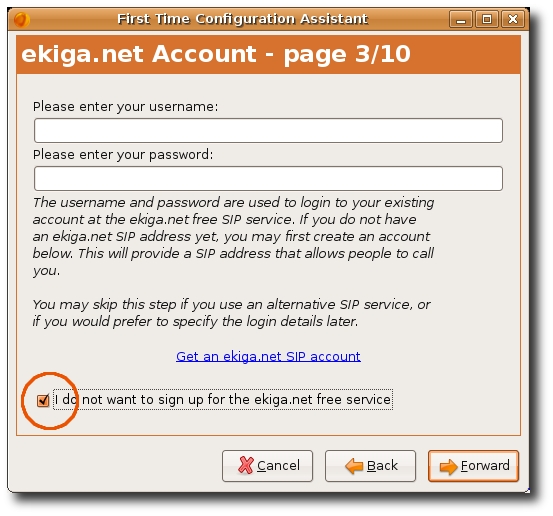 Choose your connection type.

Ekiga will detect your NAT type..since you are using the LinuxMCE box on your network, this does not matter. Do not enable STUN support.
Ekiga will then ask which sound system it should configure itself for. The Default setting will most likely work.

Choose your appropriate sound devices. The default settings will most likely work.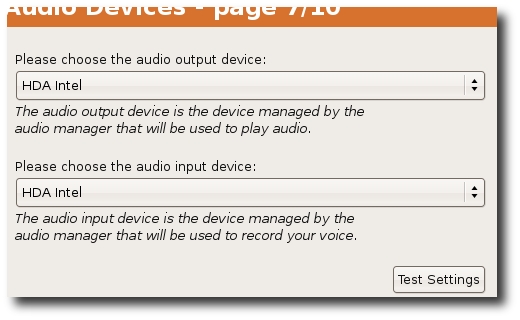 Choose your video system. The Default settings will most likely work.

Choose your Video Device. The default settings will most likely work.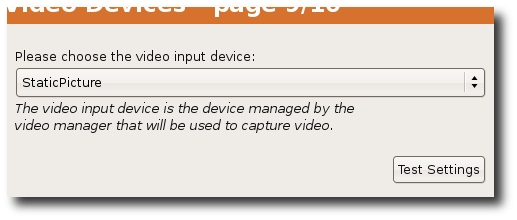 Review the settings summary, to make sure everything looks right.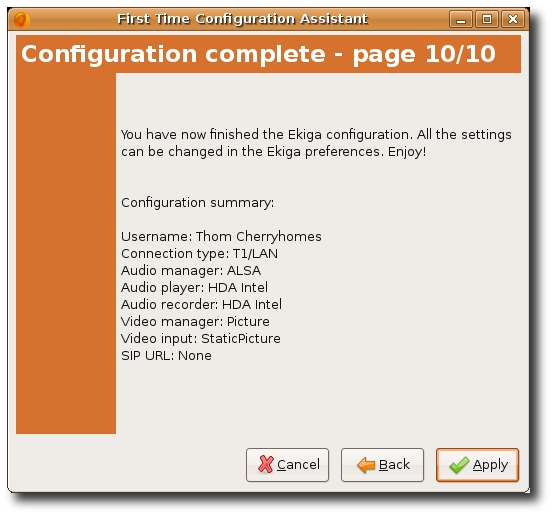 Now that Ekiga is configured, we need to add the account.
Select Accounts from the Edit menu. The Accounts window will then be displayed. Select Add Account.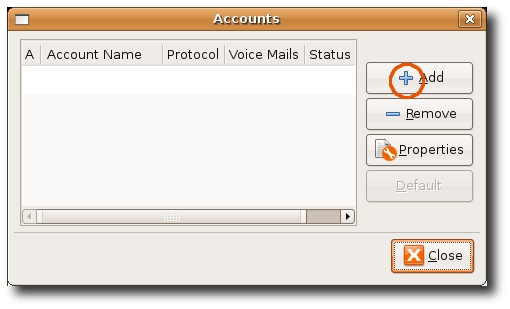 The Add Account Window will then appear.
Name your account something appropriate. e.g. LinuxMCE
For the protocol, select SIP from the drop-down menu.
The Registrar is the IP address of your DCE Router, this is normally 192.168.80.1
Both the User and Password, are the Phone Number that you noted earlier.
You do not need to fill out the Advanced options.
The Account is added, and now must be enabled.
Click the checkbox next to your account. The account should then read "REGISTERED"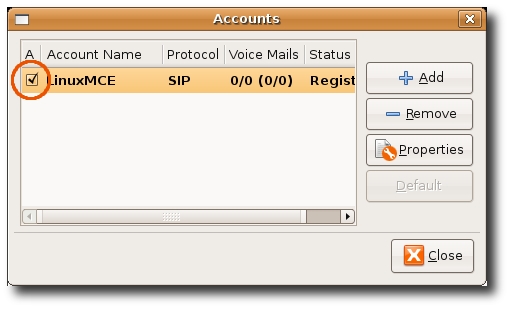 Congratulations! Ekiga is now configured to accept phone calls, and can now dial calls. How you dial out, depends on how you have configured your Telecom setup, and is a subject of another article.