Difference between revisions of "Everspring SM103"
From LinuxMCE
---
Revision as of 17:00, 11 May 2010
Version
Status
Date Updated
Updated By
710
Unknown
N/A
N/A
810
According to category, Works without caveats
11th May 2010
Wierdbeard65
1004
Unknown
N/A
N/A
1204
Unknown
N/A
N/A
1404
Unknown
N/A
N/A
Usage Information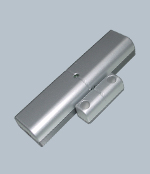 Status
Tested with the latest svn Z-Wave driver (will be included in 0810).
Confirmed working with 0810-beta2 using the same procedure as [1]
About
The Everspring SM103 is a battery powered Z-Wave door/window sensor. It uses a frequency of 868MHz. There is also a US version.
Links