Graphics Test
From LinuxMCE
Testing Graphics Capabilities of Video Card
There are two ways to reach the graphics test tool for your system: LinuxMCE installer and LinuxMCE Launch Manager. This tool will test the video capabilities of your system (depending on your CPU and graphic card).
NOTE: Depending by how fast the images are running on your screen, you will choose the correct UI. For example, if the images are running slow, choose a lower graphic interface like UI1 or UI2 (masking). If the images are running fast without any problem, then use UI2 (masking) or UI2 (alpha blending).
LinuxMCE Installer
1. The first way to test your graphic system is from LinuxMCE installer. One of the last steps of the installation will ask you about what UI you want on your system. There, you have two buttons. One of them, Read Online Documenation will open this wiki web page. The second button, Run Graphical Test Application will open the graphical test tool. For testing, the tool will need the Xine player which will be downloaded and installed automatically. Then, you can run the test. Here is a screenshot with what you should get when you reach that step in LinuxMCE installation: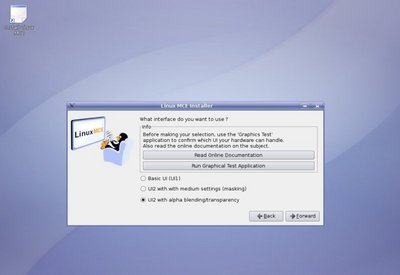 a. If you are pressing Run Graphical Test Application, you'll see this initial screen.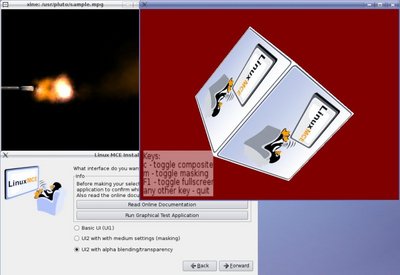 b. Pressing c key will test video capabilities for composite.

c. To test your system for masking possibilities you have to press m key.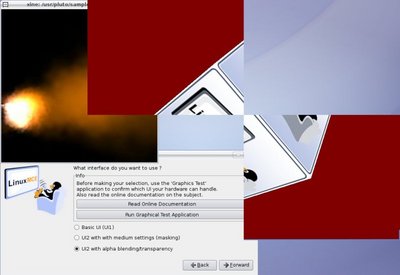 d. To test composite and masking together, press first c and after that press m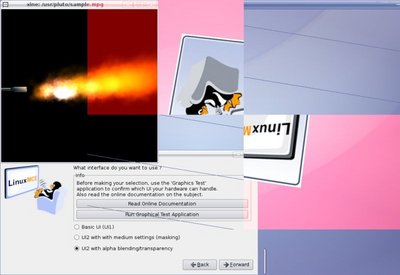 e. And this is how it should look when you are running the tool in full screen.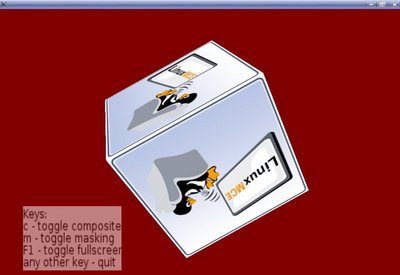 LinuxMCE Launch Manager
2. The other way to run the graphics test tool is from Linux MCE Launch Manager. In the following lines, you'll see every test, how it should look (using a Nvidia card). Please remember that the same tests images and keys combinations are applied also to the first way of running the test tool.
a. This is the initial display of Linux MCE Launch Manager. Choose an UI type and then Start UI diagnostic tool to test the video capabilities of your system.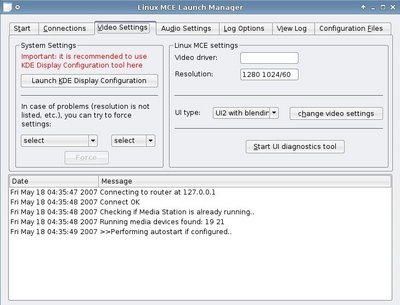 b. The next image will show you the Composite capabilities of your graphic system.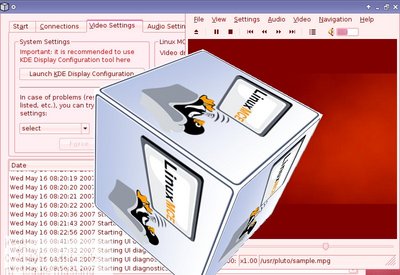 c. This image will test the Masking capabilities of the graphical system, which is used by LinuxMCE interface.

d. This is how it should look when you are using masking and composite in the same time. The test will show if the system can run successfully Linux MCE interface

e. Any of the tests can be run also in full screen. This picture shows one of the tests in action.