Installation
From LinuxMCE
1. This is the initial display of Linux MCE Launch Manager. Choose an UI type and then Start UI diagnostic tool to test the video capabilities of your system.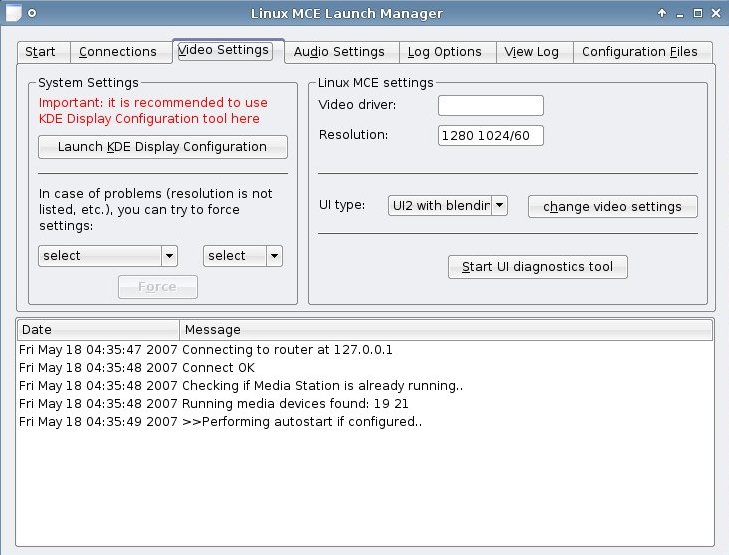 2. The next image will show you the Composite capabilities of your graphic system.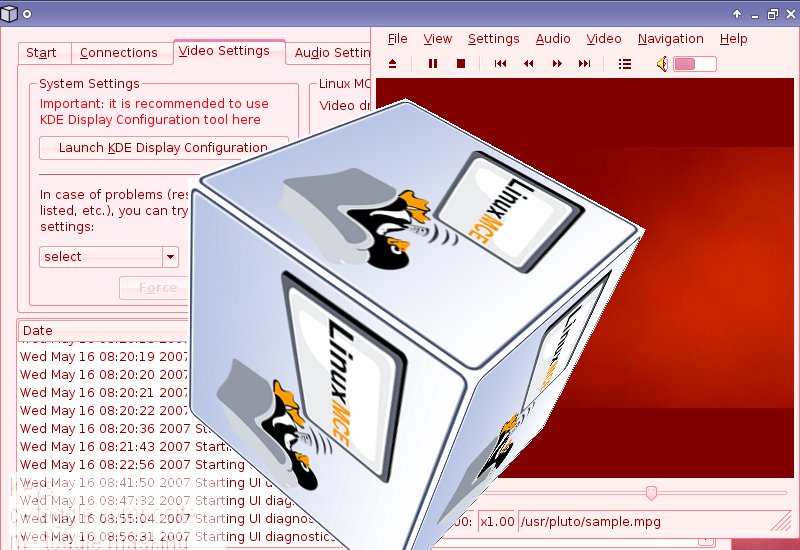 3. This image will test the Masking capabilities of the graphical system, which is used by LinuxMCE interface.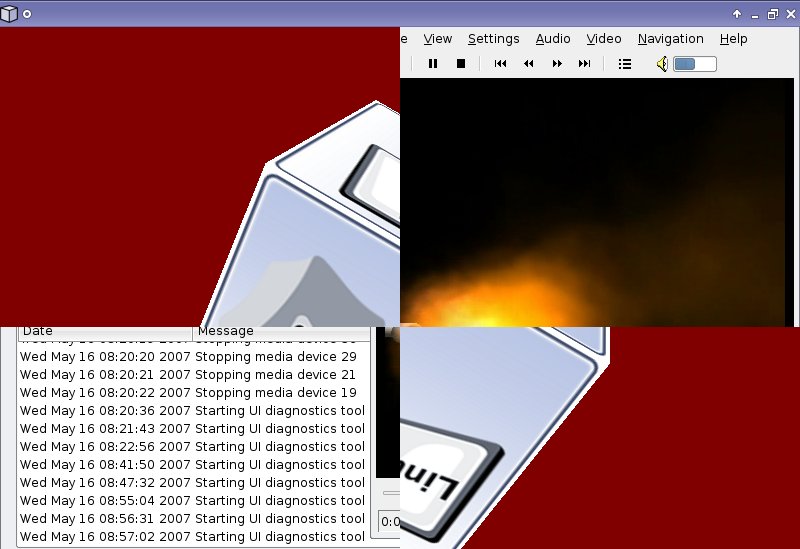 4. This is how it should look when you are using masking and composite in the same time. The test will show if the system can run successfully Linux MCE interface

5. Any of the tests can be run also in full screen. This picture shows one of the tests in action.