LinuxMCE 710 DVD Installation
From LinuxMCE
Warning: This installation will wipe the whole disk of the machine, all previous data will be permanently lost!
Getting Ready for Installation
Burn it with your favorite dvd writing software.
Enter your LMCE PC BIOS (by pressing DEL, F2 key at boot-up), and select to first boot from CD/DVD.
Insert the LMCE DVD in the driver and save your bios settings.
If your PC will boot from the LMCE DVD you'll see the following boot menu:
Installing LinuxMCE
DVD Installation Options
Install Linux Media Center - will install LMCE on your hard drive
Recovery - allows you to open a console and diagnose your un-bootable system or request support from technical department
Memory test - test your PC volatile memory(SDRAM, DDRAM)
Boot from first hard disk - boot your pc from the first hard drive, like a normal boot
To start the installation, choose the first option.
Choosing the Hard Drive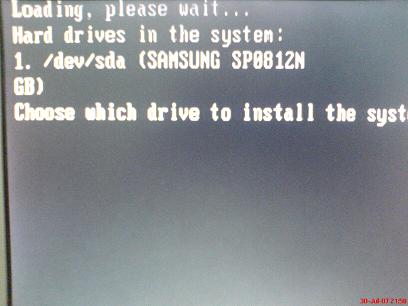 You will be asked to select the drive for install. Press 1 for the first hard-drive, 2 for the second, etc.
The installation continues
Finishing Installation
When the installation is finished, you will be asked to remove the disc from the drive, close the tray and press 'enter'
Rebooting
After reboot, LinuxMCE will load, and you will be asked to configure your audio and video settings
A/V Wizard
For a more detailed look at the A/V Wizard CLICK HERE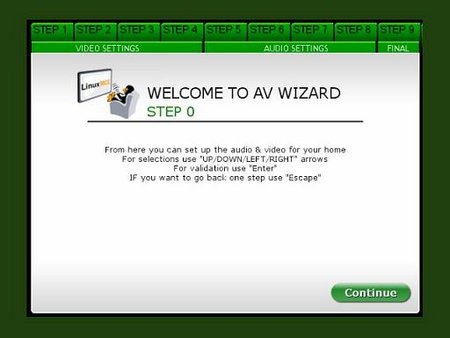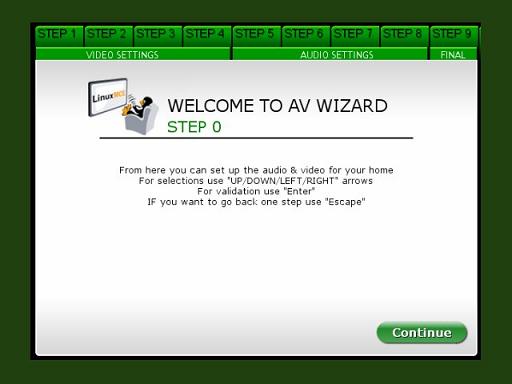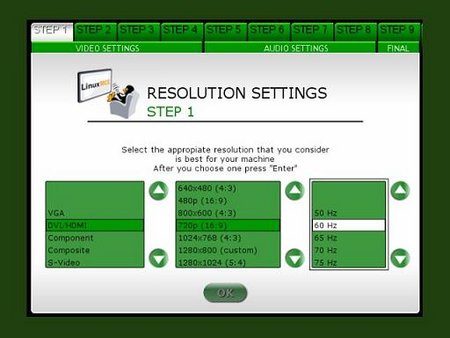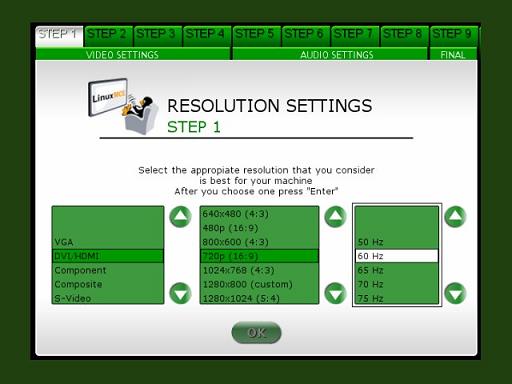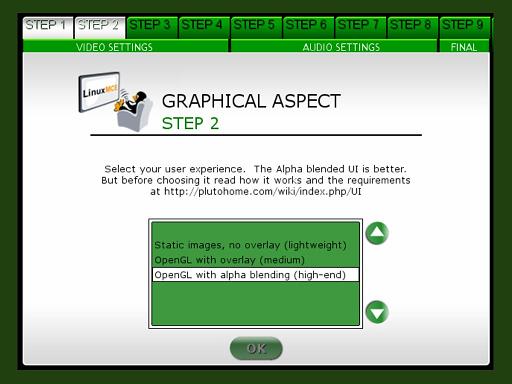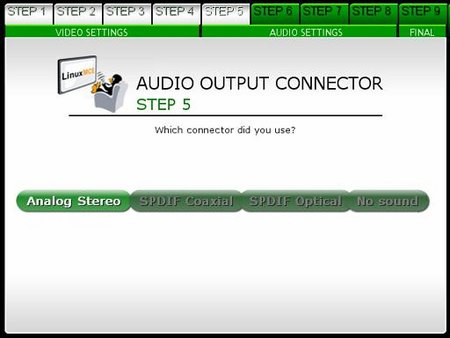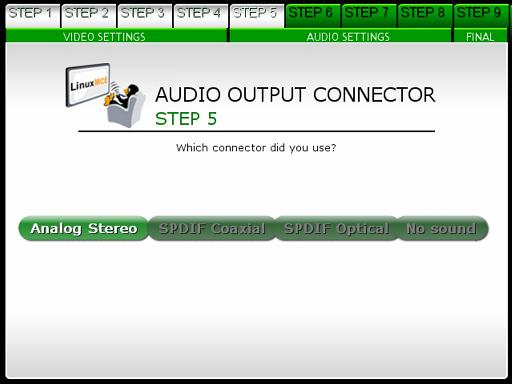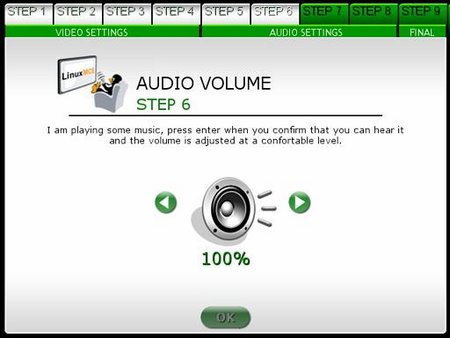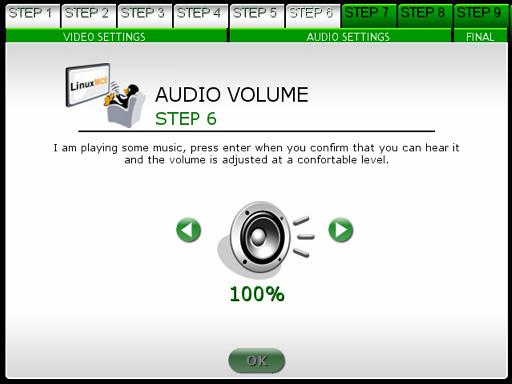 For a more detailed description CLICK HERE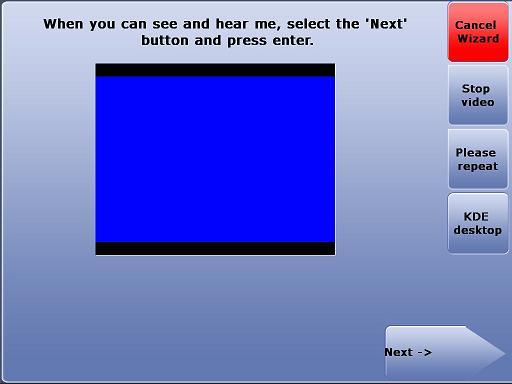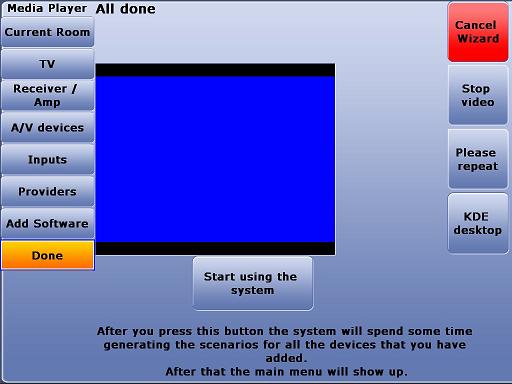 After you complete the video setup press "Start using the system now".
LinuxMCE Launch Manager
LMCE Launch Manager will start your Media Center.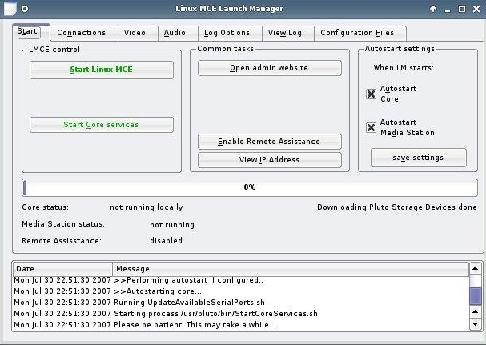 And open the Onscreen Orbiter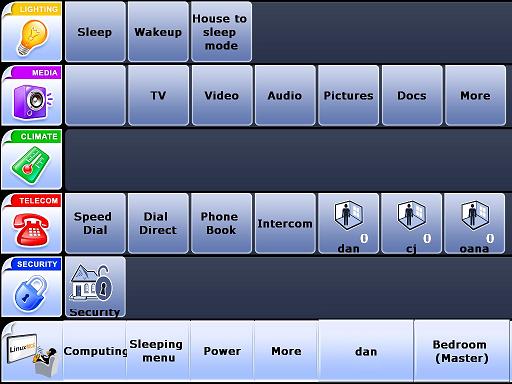 Is this still needed below
Click Computing, then Pluto Admin to open the LinuxMCE Web Admin page.
15.Login with your LMCE user and password, that you have created in VIdeo Wizard (the first user created).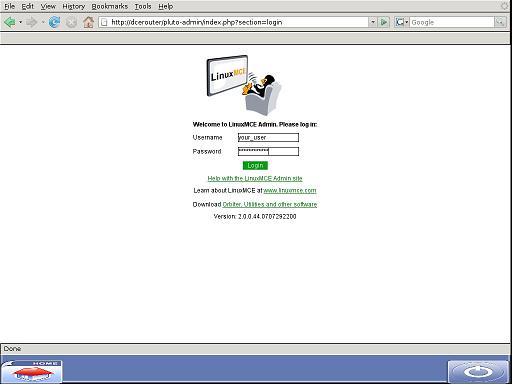 16.Go to Advanced -> Network -> Network Settings to modify your network settings:
17.For the "external network card" select the type that you use to connect to the Internet.most users will choose dynamic IP address. If you use a static IP address choose this and type in the settings (IP/Subnet/Gateway/DNS) provided by your ISP.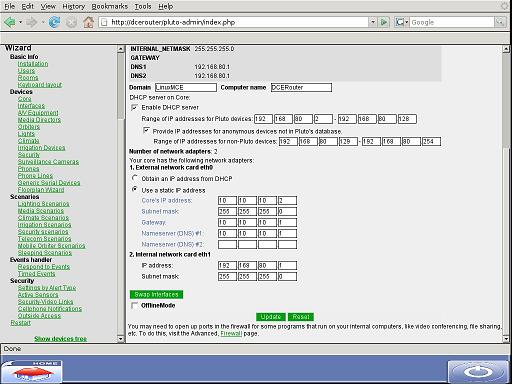 18.After you've finished setting up your network press update, and then the close button from the bottom right side of the screen.